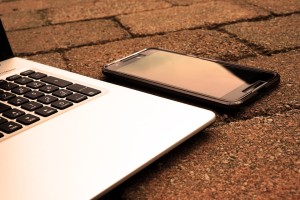 #Workfromhome is fast turning into a prominent work culture for different reasons across the world. Several professionals across an array of sectors have already started showing an increased preference to #workfromhome as an option.
Some professionals in certain industries may opt to #workfromhome when they work for companies that don't have local offices where they are currently based, others may opt to do so because they have prior family commitments that are easier to take care of if they are around the house, yet working.
Now imagine a scenario whereby most companies adopt a #workfromhome day in the week or a few in the month.
Would it make employees more motivated or productive?
This is how we think it could turn out to be quite a beneficial move.
Provides Flexibility
Choosing to #workfromhome or to work remotely while still taking care of certain pending home tasks can give employees the flexibility to take care of several things at once. Moreover there could be several times when a certain employees is feeling slightly 'under the weather'; but that doesn't mean they can't work at all that particular day. Maybe a #workfromhome day could ensure they continue their work without getting a 'sick leave' cut.
In some circumstances, #workingfromhome while taking care of the kids can create the right ecosystem for working mothers too.
Perfect for Summer break
The children get summers off, but working parents don't!
If companies start providing working couples with children one #workfromhome day, imagine the joy for the kids!
Who said it was not possible to work and play?! With technology and new age apps like Skype and WhatsApp, you can coordinate with your work team, no matter where you are.
Creates a perfect balance
Too many working couples struggle to find quality time together. Work timings in the corporate sector are always hectic. Instead of running out of energy and just coming home to eat and sleep, one #workfromhome day can also help create the perfect work-life balance, a much needed feature considering the growing rates of inter personal problems on the rise, especially in metros.
Boosts motivation
Gone are the days when just an increment could make employees happy. The younger workforce now look for various other factors when looking for jobs. Distance, growth, company history and a lot more matter besides the final pay.
So motivating this new age workforce means going the extra mile. The need of the hour is for companies to create a better infrastructure to support better lifestyles and one #workfromhome day could help them do so!
Increased productivity
Working on your office desk or at your cubicle doesn't necessarily make one productive. The usual norm in Indian companies has always been 'to keep an eye on employees'. But this is a thing of the past. The more you come forward to support employees in today's time, the likelier they are going to be to put in more efforts at the workplace and this leads to increased productivity on the whole.
So what do you think about this? Would you like a couple of #workfromhome days in the month? If so, how many? Let's start the debate.
Follow, Like or Comment. Do something!