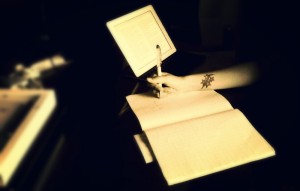 Welcome to my world of words!
I've always had a special corner in my heart for creative (and content) writing. After a satisfying stint of working in the banking and finance sector for half a decade, I pursued my true calling as a writer.
Over the years I've explored an array of corporate roles and worked as a copywriter, content-cum-creative writer, content strategist, Senior Features writer, Associate Content Manager for various advertising agencies, e-tail and  e-commerce sites, Online Publications and more with a pan India and global presence.
I now work in the capacity of an external consultant for small to mid size companies as a content strategist and writer. I also help start-ups build their initial content plan and social media strategies.
If you're looking for a creative mind with a deep passion for the written word, let's work together!
Let's put pen to paper and make your ideas work!